Chlorination Systems Plantation
Chlorination Systems for Your Water Well
For chlorination systems in Plantation, Fl look to the professionals at Water-Pro.  Since 1981 Water-Pro has been providing solutions to all types of water related issues.  Chlorination systems are an essential component for any water well system. Homes that rely on city water, or neighborhood wells won't need chlorination systems as the public water treatment facility they use already has one. In more rural areas it's recommended that you treat your water to remove harmful contaminants like bacteria and parasites, or fecal material that may be present in ground water. Often combined with a filtration system chlorination systems provide a cost-effective way to deal with odors, iron and other metals that can be found in your well water.  If you think you may need a chlorination system for your water well, call or contact Water-Pro today so we can test your system in Plantation and recommend the right system for you!
Will a chlorination system affect the operation of my home water system?
No, just follow the manufacturers directions for you home system for cleaning and maintenance and it will be fine.
Why You Should Consider a Water Chlorination System for Your Well
It's always recommended that you have your water tested by a professional to determine the state of your water and the best solution. Some of the benefits of water chlorination are:
Chlorination systems for water wells are not expensive and easy to install.
They require minimal maintenance. Depending on the type of chlorination system this entails adding chlorine to the system every few months, either in tablet or powder form or adding chlorine bleach (sodium hypochlorite).
Chlorination systems typically don't require electricity to operate which contributes to their low cost of operation.
How do Chlorinators Work?
Chlorinators are relatively simple devices that are designed to introduce small, controlled amounts of chlorine to a gravity fed water system in order to disinfect water for use in the home. The most common chlorinators use a process called "shock" chlorination. As water from your well is pumped to a central chamber it comes in contact with chlorine tablets or pellets that dissolve slowly into the water. That water is then allowed to flow into another tank where it is diluted even more prior to being pumped to the home for consumption.
As with any water well treatment, it's important to have your water tested by a professional. Our technicians will test for bacteria, alkalinity, iron, manganese, PH, hydrogen sulfide and other dissolved solids. They'll also determine the right system to meet the PSI of your system, and the flow rate of your well pump. Knowing this will allow us to recommend the proper chlorination system that will address the chlorine demand based on your water and if a contact tank is required.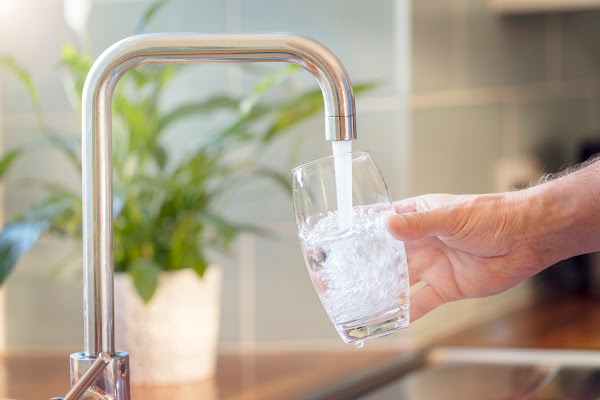 Choose Water-Pro for all Your Water Systems Needs
We are a locally owned family business. Since 1981 the professionals at Water-Pro have provided Manatee, Sarasota, and Charlotte counties with affordable and effective solutions to their Commercial and Residential water treatment needs. Whether you're on city or municipal water or you rely on your own water well, the experts at Water-Pro have the expertise to tackle any problem or need. From water testing, chlorination systems, water softening, water treatments, or water well pump repairs and replacement, we do it all. Named multiple times by the Venice Gondolier-Sun as a Readers' Choice Award Winner, we strive every day to earn and grow our reputation and live up to our customers' expectations. If you are in need of a water well chlorination system, call us today.

Excellent service, knowledgeable, on time, professional, very pleased!!
Will definitely use again !!
Water-Pro is proud to offer dynamic water treatment services and products for residential and commercial customers in
Manatee County
Bayshore Gardens, Braden River,  Bradenton, Bradenton East, Cortez, Ellenton, Lakewood Ranch, Oneco, Palmetto, Palma Sola, Parrish, Samoset, South Bradenton, Memphis, West Bradenton, Whitfield
Sarasota County
Bee Ridge, Englewood, Fruitville, Gulf Gate Estates, Kensington Park, Lake Suzy, Laurel, Myakka , Nokomis, North Port, North Sarasota, Osprey, Plantation, Sarasota, Sarasota Springs, Siesta Key, Southgate, South Sarasota, South Venice, St Armands, Tallevast, The Meadows, University Park, Vamo, Venice, Venice Gardens, Warm Mineral Springs
Charlotte County
Cape Haze, Grove City, Manasota Key, Placida, Port Charlotte, Rotonda West