Commercial Water Filtration Systems Cortez
Eliminate Hidden Hazards in Your Water
Water-Pro is proud to provide commercial water filtration systems in Cortez and surrounding areas. As a locally owned and operated water treatment company, we know Florida water!  Not as water is the same, which is why we provide water testing to determine your water's current condition and recommend the best solutions for your specific needs. Whether you are a business owner, property manager, general manager or contractor, our solutions are engineered based on your specific needs. We install the finest water filtration systems at cost competitive prices.  Call or contact Water-Pro for a free consultation.
What is Hard Water?
It is often recommended to treat hard water because of its adverse effects on plumbing systems, appliances and quality of drinking water. Hard water is considered "hard" due to the presence of high mineral content, specifically calcium and magnesium.  Overtime, calcium ions found in hard water begin to produce calcium carbonate, otherwise known as scale. As scale accumulates in pipes, it can cause clogging, lower water pressure and increased energy bills.  These minerals are also resistant to soap lathering which can cause dishes to be streaky or cloudy and soap scum in sinks. 
Types of Businesses that use Commercial Water Filtration Systems
From Apartments and HOA's to Medical Buildings and Hotels, Water-Pro has helped thousands of businesses throughout the Bradenton and Sarasota areas, earning the reputation as the leading water treatment company. Our satisfied clients include:
Apartments, & Condominiums
Beauty Salons
Car Dealerships
Convention Facilities
Government Facilities
HOA's
Hotels & Motels
Marinas
Medical Facilities
Office Buildings
Private Businesses
Restaurants
Retail Establishments
Schools & Universities
And More
Customized Commercial Water Filtration Systems for Your Property
What water filtration system is best for your business? The system that is right for your property depends on the specific water problem you are facing and what your specific needs are. We don't use a one size fits all approach. From soft water to drinking water, each solution is customized. Our services include:
Aerators & Aerator Package Systems
Replacement Filters & Membranes
Service & Repair of Existing Systems
Turn-key Water Plant Operations
Under Sink & Whole House Carbon Filters
Whole House Water Filter Systems
Turn-Key Water Plant Operations
We provide turn-key water plant operations by on-staff, licensed water plant operators. Our experienced plant operators provide the following services:
Conducting county and state required water tests
Maintenance of proper chemical levels
On-site record keeping
Processing and handling of all required paperwork required by applicable governmental agencies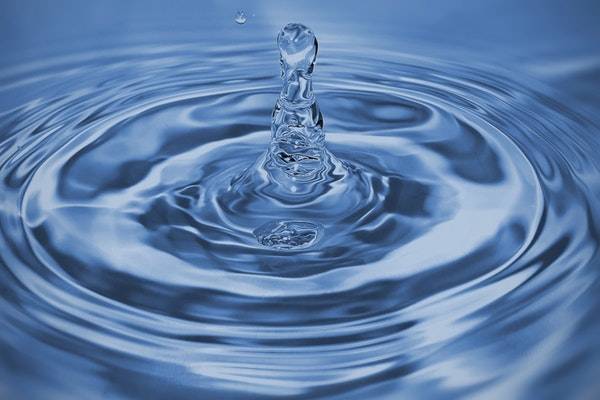 Have the Best, Local Commercial Water Filtration Systems Company on your Side
Locally owned and operated, we employ a team of highly skilled technicians. We are committed to delivering the highest quality products, the best customer service in the industry, reasonable prices and unmatched selection for every job, large or small. Our skilled technicians have over 30 years of experience each. They will arrive at your property on time, test your water and any existing equipment and recommend a solution based on your business needs. Whether you need a new system installed or an existing system serviced, our team is committed to your complete satisfaction getting the job done right the first time. Contact us today.

A different company recently installed a treatment system & needed a second opinion for the issues I was having. They came out and spent so much time testing and fixing the system knowing I already have a commitment to another company. They educated me on the issues and about my system. I can not thank them enough for their help, detailed information, and option!
Water-Pro is proud to offer dynamic water treatment services and products for residential and commercial customers in
Manatee County
Bayshore Gardens, Braden River,  Bradenton, Bradenton East, Cortez, Ellenton, Lakewood Ranch, Oneco, Palmetto, Palma Sola, Parrish, Samoset, South Bradenton, Memphis, West Bradenton, Whitfield
Sarasota County
Bee Ridge, Englewood, Fruitville, Gulf Gate Estates, Kensington Park, Lake Suzy, Laurel, Myakka , Nokomis, North Port, North Sarasota, Osprey, Plantation, Sarasota, Sarasota Springs, Siesta Key, Southgate, South Sarasota, South Venice, St Armands, Tallevast, The Meadows, University Park, Vamo, Venice, Venice Gardens, Warm Mineral Springs
Charlotte County
Cape Haze, Grove City, Manasota Key, Placida, Port Charlotte, Rotonda West