Drinking Water Systems Plantation
Isn't it Time You Had the Best Water Available?
For the best drinking water systems in Plantation, Florida, Water-Pro has the affordable solution you're looking for. If you've finally had enough of water that tastes and smells, take the step so many of your neighbors have already taken. With 35 years of serving Sarasota, Manatee and Charlotte counties, we've helped thousands of homeowners and businesses improve their quality of life through improving the quality of their water. From whole house filtration systems to reverse osmosis and under the sink systems, we have the solutions to fit your needs and budget. Earning the reputation as the area's leading water treatment company takes hard work and a dedicated experienced staff of professionals. As winners of the Venice Gondolier Reader's Choice Award for 2019, and numerous other Reader's Choice Awards, we understand the importance of providing quality customer service. While living in Southwest Florida, gives you access to a source or reasonably clean water, the taste, smell and appearance of water can vary greatly by location. In many cases municipal treated water often contains additional chlorine which helps reduce bacteria and viruses. While needed, chlorine can produce an unpleasant taste, smell and can cause health issues if consumed regularly. Filtration provides you, your family, your guests and your pets with an extra layer of protection for drinking, bathing and cooking. Contact us today to learn more about how a water filtration system from Water-Pro could be just what the doctor ordered!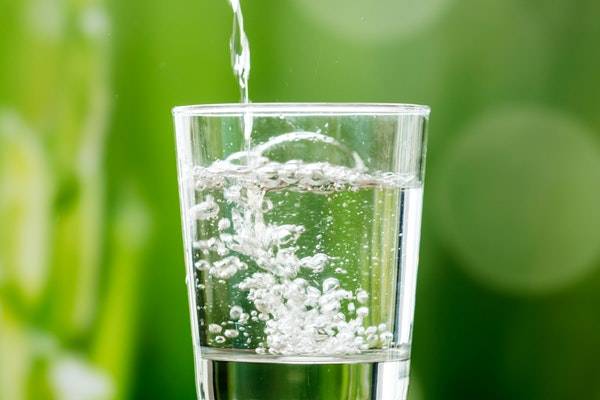 What Drinking Water System is Best for your Family?
The system that is right for your home depends on the specific water problem you are facing and what your specific needs are. We don't use a one size fits all approach; each solution is customized. 
Our Most Popular Drinking Water Systems Include:
Reverse Osmosis:
Reverse Osmosis is the most effective form of home water filtration available. From coffee to soups and sauces, everything will taste better with a reverse osmosis system. This system eliminates any water particle that is smaller than a molecule by forcing your water through a membrane. This membrane removes impurities such as salt, chlorine and bacteria from the water as the water enters the system. The impurities are filtered out and eliminated down the drain. What is left is clean, pure, drinkable water.
Whole House Water Filtration System:
This will filter all the water in your home. With a whole house water filtration system, you can enjoy odor free, clean, refreshing water from every faucet and shower in your home.
Under the Sink Water Filtration System:
This system filters water directly at your faucet and is connected to your water line. The water passes through the filter prior to coming out of the faucet.
Benefits of Installing a Drinking Water Filtration System
Clean water is essential to our survival. We drink it, cook in it and clean with it. The benefits of a water filtration system include:
You no longer need to buy bottled water
It's better for the environment than plastic bottles
Filtered water is more affordable than bottled water
Have the Best Residential Water Filtration System Company on your Side
Locally owned and operated, we employ a team of highly skilled technicians. Since 1981, Water-Pro has helped thousands of homeowners treat their water. We are committed to delivering the highest quality products, the best customer service in the industry, reasonable prices and unmatched selection for every job, large or small. Our skilled technicians have over 30 years of experience each. They will arrive at your property on time, test your water and any existing equipment and recommend a solution based on your family's needs. Whether you need a new system installed or an existing system serviced, our team is committed to your complete satisfaction getting the job done right the first time. Contact us today.

Water-Pro is truly a honest company. Brian has been a wonderful help by providing me with advice on how to correct my well water, he never tried to sell me on anything. It's not not easy to find honest people / companies these days. I recommend anyone using Water-pro.
Water-Pro is proud to offer dynamic water treatment services and products for residential and commercial customers in
Manatee County
Bayshore Gardens, Braden River,  Bradenton, Bradenton East, Cortez, Ellenton, Lakewood Ranch, Oneco, Palmetto, Palma Sola, Parrish, Samoset, South Bradenton, Memphis, West Bradenton, Whitfield
Sarasota County
Bee Ridge, Englewood, Fruitville, Gulf Gate Estates, Kensington Park, Lake Suzy, Laurel, Myakka , Nokomis, North Port, North Sarasota, Osprey, Plantation, Sarasota, Sarasota Springs, Siesta Key, Southgate, South Sarasota, South Venice, St Armands, Tallevast, The Meadows, University Park, Vamo, Venice, Venice Gardens, Warm Mineral Springs
Charlotte County
Cape Haze, Grove City, Manasota Key, Placida, Port Charlotte, Rotonda West