Doesn't Your Family Deserve the Best!
Water-Pro has been providing quality drinking water systems throughout Sarasota, Manatee and Charlotte counties for over 35 years. From whole house filtration systems to reverse osmosis and under the sink systems, we have the solutions to fill your needs. We have earned the reputation as the area's leading water treatment company and named multiple times as the Readers' Choice Award Winner by the Venice Gondolier. While municipal treated water is safe, it often may come with an unpleasant taste, or odor. It may also contain excess amounts of chlorine. While needed to reduce bacteria and viruses it may be unpleasant to drink and can cause health issues if consumed regularly. Filtration provides you, your family, your guests and your pets with an extra layer of protection.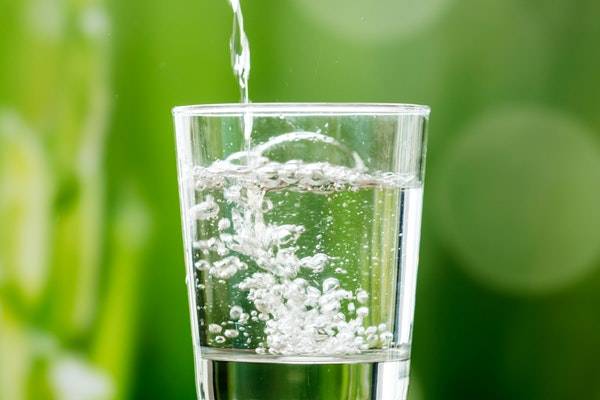 How do you Know Which Drinking Water System is Best for your Family?
Water-Pro understands every families needs will be different. There isn't a one size fits all approach. Every system we install is custom and will address the specific water problem you are facing.
Our Most Popular Drinking Water Systems Include:
Reverse Osmosis:
Reverse Osmosis is the most effective form of home water filtration available. From coffee to soups and sauces, everything will taste better with a reverse osmosis system. This system eliminates any water particle that is smaller than a molecule by forcing your water through a membrane. This membrane removes impurities such as salt, chlorine and bacteria from the water as the water enters the system. The impurities are filtered out and eliminated down the drain. What is left is clean, pure, drinkable water.
Whole House Water Filtration System:
This will filter all the water in your home. With a whole house water filtration system, you can enjoy odor free, clean, refreshing water from every faucet and shower in your home.
Under the Sink Water Filtration System:
This system filters water directly at your faucet and is connected to your water line. The water passes through the filter prior to coming out of the faucet.
Benefits of Installing a Drinking Water Filtration System
Clean water is essential to our survival. We drink it, cook in it and clean with it. The benefits of a water filtration system include:
You no longer need to buy bottled water
It's better for the environment than plastic bottles
Filtered water is more affordable than bottled water
Why You Should Choose Water-Pro for Your Families Residential Water Filtration System
Locally owned and operated, we employ a team of highly skilled technicians. Since 1981, Water-Pro has helped thousands of homeowners treat their water. We are committed to delivering the highest quality products, the best customer service in the industry, reasonable prices and unmatched selection for every job, large or small. Our skilled technicians have over 30 years of experience each. They will arrive at your property on time, test your water and any existing equipment and recommend a solution based on your family's needs. Whether you need a new system installed or an existing system serviced, our team is committed to your complete satisfaction getting the job done right the first time. Call or contact us today.

Water Pro just completed the installation of a water softener system for our home and we were very pleased with the quality of the work and the level of service.
Water-Pro is proud to offer dynamic water treatment services and products for residential and commercial customers in
Sarasota County
Bee Ridge, Englewood, Fruitville, Gulf Gate Estates, Kensington Park, Lake Suzy, Laurel, Myakka , Nokomis, North Port, North Sarasota, Osprey, Plantation, Sarasota, Sarasota Springs, Siesta Key, Southgate, South Sarasota, South Venice, St Armands, Tallevast, The Meadows, University Park, Vamo, Venice, Venice Gardens, Warm Mineral Springs
Charlotte County
Cape Haze, Grove City, Manasota Key, Placida, Port Charlotte, Rotonda West