Iron Filtration Systems for Well Water Parrish
Iron Removal Filters for Well Water
Is Your Tap Water Rusty or Reddish-Brown?  Seeing Rust Stains in Your Tubs, Toilets or Sinks?  Does Your Water Have a Metallic Taste or Smell?
For iron filtration systems in Parrsh, Florida look to the professionals at Water-Pro. If you answered yes to any of these questions, then your well water may contain a high level of iron. High levels of iron in well water not only make your water less appealing to drink, cook or bathe with, but high levels or iron in your water can lead to expensive damage to plumbing fixtures and appliances as well as ruin clothing. There are 2 types of iron which may be present in well water. The first type, Ferric iron, can be seen in the water with the naked eye as it is undissolved–or a solid–element in the water. The other type is Ferrous iron, which is dissolved in the water, and only becomes visible when the given sample of water is oxidized–as when run through an odor removal system, such as an aerator. That process oxidizes the water and the iron then deposits itself as iron oxide on the inside of the equipment, and eventually, your plumbing fixtures. This is one reason why it is important to plumb your water treatment equipment in the correct order prior to entry into your home. A Water-Pro technician would be happy to discuss your specific situation, recommend the proper equipment, and provide a written, no-cost, no obligation estimate to solve your water issue. (Please see the Sulfur "Smelly" Water Treatment section for more information on our odor removal systems). The professionals at Water-Pro are experts at finding the right solution to remove iron from your well water and have been doing so in Manatee, Sarasota and Charlotte counties since 1981. So, when you need an iron filtration system in Parrish, call or contact Water-Pro for a free estimate.
My water just smells bad. Will an iron filtration system help?
Absolutely. An iron filtration system is the most effective way to eliminate sulfur smells as it can remove hydrogen sulfide as well as iron and manganese from your water.
Iron Filtration Systems
There are several types of filtration systems that can be used to remove iron from your well water. Previously, a separate iron filter, commonly known as a Green Sand or Potassium filter–which uses potassium permanganate as its regenerate–was used in conjunction with a traditional water softener to treat hard water along with heavy iron. Today, Water-Pro uses a special resin called Macro-porous resin in our custom-assembled units to treat not only hard water, but heavy iron, in one unit instead of two. Water-Pro continues to service and maintain Greensand Filters, however, and will install a new Greensand Filter should the situation warrant. Please contact us with any questions you may have. A Water-Pro technician will be happy to discuss your particular needs and answer any questions you may have.
Choose the Best Water Treatment Company, Water-Pro!
As a family owned business since 1981, Water-Pro is the water treatment company thousands of your neighbors have already chosen. We provide Manatee, Sarasota, and Charlotte counties with affordable and effective solutions to their Commercial and Residential water treatment needs. Whether you're on city or municipal water or you rely on your own water well, the experts at Water-Pro have the expertise to tackle any problem or need. From water testing, water filtration, water softening, water treatments, or water well pump repairs and replacement, we do it all. Named multiple times by the Venice Gondolier-Sun as a Readers' Choice Award Winner, we strive every day to earn and grow our reputation and live up to our customers' expectations. If you believe you have excess iron in your well water, and would like to discuss iron filtration systems with a Water-Pro technician, call or contact us today.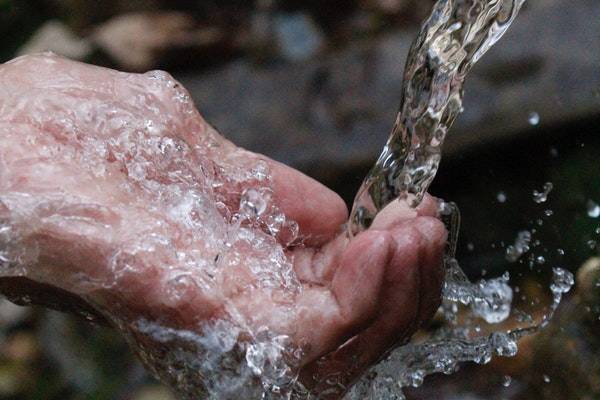 I HIGHLY RECOMMEND! They arrived on time calmed my anxiety took care of the problem,and gave me a heads up about a problem with no pressure,Ron,was terrific,,I will definitely use them in the future! Thank you!!
Water-Pro is proud to offer dynamic water treatment services and products for residential and commercial customers in
Sarasota County
Bee Ridge, Englewood, Fruitville, Gulf Gate Estates, Kensington Park, Lake Suzy, Laurel, Myakka , Nokomis, North Port, North Sarasota, Osprey, Plantation, Sarasota, Sarasota Springs, Siesta Key, Southgate, South Sarasota, South Venice, St Armands, Tallevast, The Meadows, University Park, Vamo, Venice, Venice Gardens, Warm Mineral Springs
Charlotte County
Cape Haze, Grove City, Manasota Key, Placida, Port Charlotte, Rotonda West