Salt & Chemical Delivery Laurel
For salt & chemical delivery for your water conditioning system in Laurel, Florida, call the professionals at Water-Pro.  We have been serving the needs of our clients and neighbors in Laurel and throughout our 3 county service area since 1981.  Not all salt products are the same. We only provide the highest quality salt for your water conditioning system.  We choose to offer Morton Crystals as well as Morton Clean and Protect Pellets.
Morton brand salt is the very best salt available for use in your water softener. Some of the benefits include extending the life of all your water using appliances while offering a pure all-natural solution. In addition, these salts contain no additives. For spot-free dishes and soft feeling laundry Morton products deliver!
If you choose to visit our retail store to purchase salt and other supplies for your water treatment system, be sure to take advantage of our "Buy 10 bags, get 1 Free" offer. We will give you a card that we will date and initial for each bag that you purchase at our store. When all 10 spots have been filled in, the next bag of salt is absolutely free. No need to buy all 10 bags at once! As always, we will load the salt into your vehicle for you. Just drive around the back of our building and we will do the rest!
In addition to salt, Water-Pro can deliver and add to your system all of the other products you may need to maintain your water treatment system. We offer citric acid, softener cleaner, potassium permanganate, res-up, hydrogen peroxide, chlorine pellets and liquid chlorine.
What are some signs that I might need a water conditioner?
If you notice cloudy water, appliances like dishwasher and clothes washer aren't working efficiently or you have stains in your shower, you likely have hard water and need a conditioning system.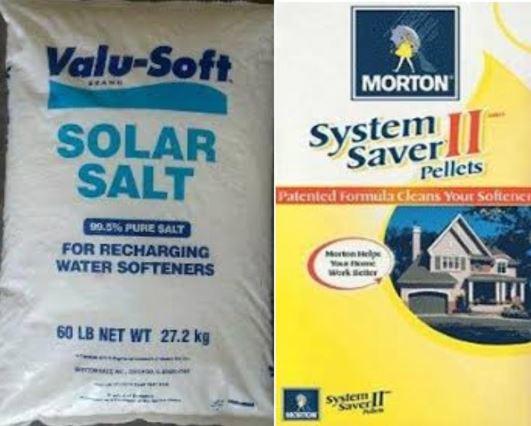 Brain was friendly, professional and went the extra mile. Can't say enough about the service we received.
Water-Pro is proud to offer salt & chemical delivery as well as dynamic water treatment services and products for residential and commercial customers in
Manatee County
Bayshore Gardens, Braden River,  Bradenton, Bradenton East, Cortez, Ellenton, Lakewood Ranch, Oneco, Palmetto, Palma Sola, Parrish, Samoset, South Bradenton, Memphis, West Bradenton, Whitfield
Sarasota County
Bee Ridge, Englewood, Fruitville, Gulf Gate Estates, Kensington Park, Lake Suzy, Laurel, Myakka , Nokomis, North Port, North Sarasota, Osprey, Plantation, Sarasota, Sarasota Springs, Siesta Key, Southgate, South Sarasota, South Venice, St Armands, Tallevast, The Meadows, University Park, Vamo, Venice, Venice Gardens, Warm Mineral Springs
Charlotte County
Cape Haze, Grove City, Manasota Key, Placida, Port Charlotte, Rotonda West