Salt & Chemical Delivery Venice
Water-Pro has offered salt & chemical delivery for your water conditioning system in Venice, since 1981.  Not all salt products are the same. We only provide the highest quality salt for your water conditioning system.  We choose to offer Morton Crystals as well as Morton Clean and Protect Pellets.
Morton brand salt is the very best salt available for use in your water softener. Some of the benefits include extending the life of all your water using appliances while offering a pure all-natural solution. In addition, these salts contain no additives. For spot-free dishes and soft feeling laundry Morton products deliver!
If you choose to visit our retail store to purchase salt and other supplies for your water treatment system, be sure to take advantage of our "Buy 10 bags, get 1 Free" offer. We will give you a card that we will date and initial for each bag that you purchase at our store. When all 10 spots have been filled in, the next bag of salt is absolutely free. No need to buy all 10 bags at once! As always, we will load the salt into your vehicle for you. Just drive around the back of our building and we will do the rest!
In addition to salt, Water-Pro can deliver and add to your system all of the other products you may need to maintain your water treatment system. We offer citric acid, softener cleaner, potassium permanganate, res-up, hydrogen peroxide, chlorine pellets and liquid chlorine.
What is solar salt?
Solar salt is a crystallized form of sodium chloride.  It is washed to remove any impurities on the surface then dried through solar evaporation.  Thus, the name solar salt.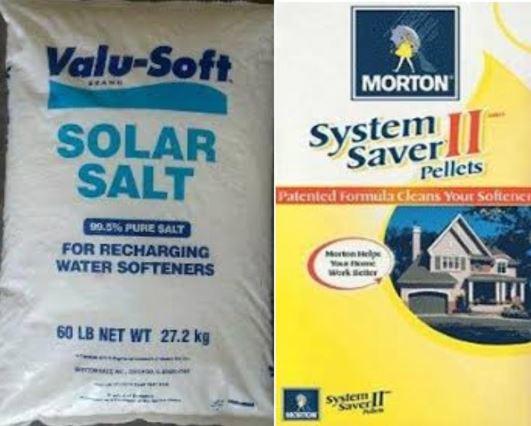 We just moved to Venice, Florida and noticed our water quality was not great. I called water-pro and set up an appointment. They came out and tested the raw water and conditioned water. They informed me the system was working well but possibly not as optimal as it could. They suggested backwashing the system and adding a simple additive to the softener. They also gave me full instruction on the system as well as some additive to get me started. They said, "If that doesn't work we'll help find a solution." This service call cost me $0 and the suggestions worked. They didn't try to sell me anything. Today, 24hrs later, the water is clear and the metal smell is gone. Should I need anything in the future, this is the place I will go and will definitely recommend them to others. Thanks Water-Pro, I love your business model and wish there were more like it.
Water-Pro is proud to offer salt & chemical delivery as well as dynamic water treatment services and products for residential and commercial customers in
Manatee County
Bayshore Gardens, Braden River,  Bradenton, Bradenton East, Cortez, Ellenton, Lakewood Ranch, Oneco, Palmetto, Palma Sola, Parrish, Samoset, South Bradenton, Memphis, West Bradenton, Whitfield
Sarasota County
Bee Ridge, Englewood, Fruitville, Gulf Gate Estates, Kensington Park, Lake Suzy, Laurel, Myakka , Nokomis, North Port, North Sarasota, Osprey, Plantation, Sarasota, Sarasota Springs, Siesta Key, Southgate, South Sarasota, South Venice, St Armands, Tallevast, The Meadows, University Park, Vamo, Venice, Venice Gardens, Warm Mineral Springs
Charlotte County
Cape Haze, Grove City, Manasota Key, Placida, Port Charlotte, Rotonda West